New Folly Beach pier restaurant to open in March
Pier 101, described as a casual, family-friendly restaurant, will take over the space vacated by Locklear's in the fall at the landward end of the Folly Beach pier, according to Jon Weitz, president of Avocet Hospitality Group, which will operate the new dining establishment. A March opening is targeted.
The 2,369-square-foot restaurant will offer fried or grilled local shrimp and other seafood as well as salads, burger and fries.
Weitz hopes to revitalize the space to a semblance of its former glory.
The hospitality company worked with local architect, The Middleton Group, and Charleston-based graphic designer Gil Shuler to incorporate several elements to pay homage to the original Folly Beach pier, which was built in 1931. That open-air structure, which was destroyed by fire in 1977, served food and was the site of many dances. Recreations of the signage and lettering from old photographs will be used in the new design as well.
Avocet plans to incorporate a garage-door opening to bring the ocean atmosphere into the restaurant when the weather permits. Part of the outside deck will be dedicated to live music to inspire memories of dancing on the pier on a summer evening. An outdoor bar with ocean views is being added as well.
Avocet also operates The Tides hotel near the pier as well as The Vendue hotel in downtown Charleston.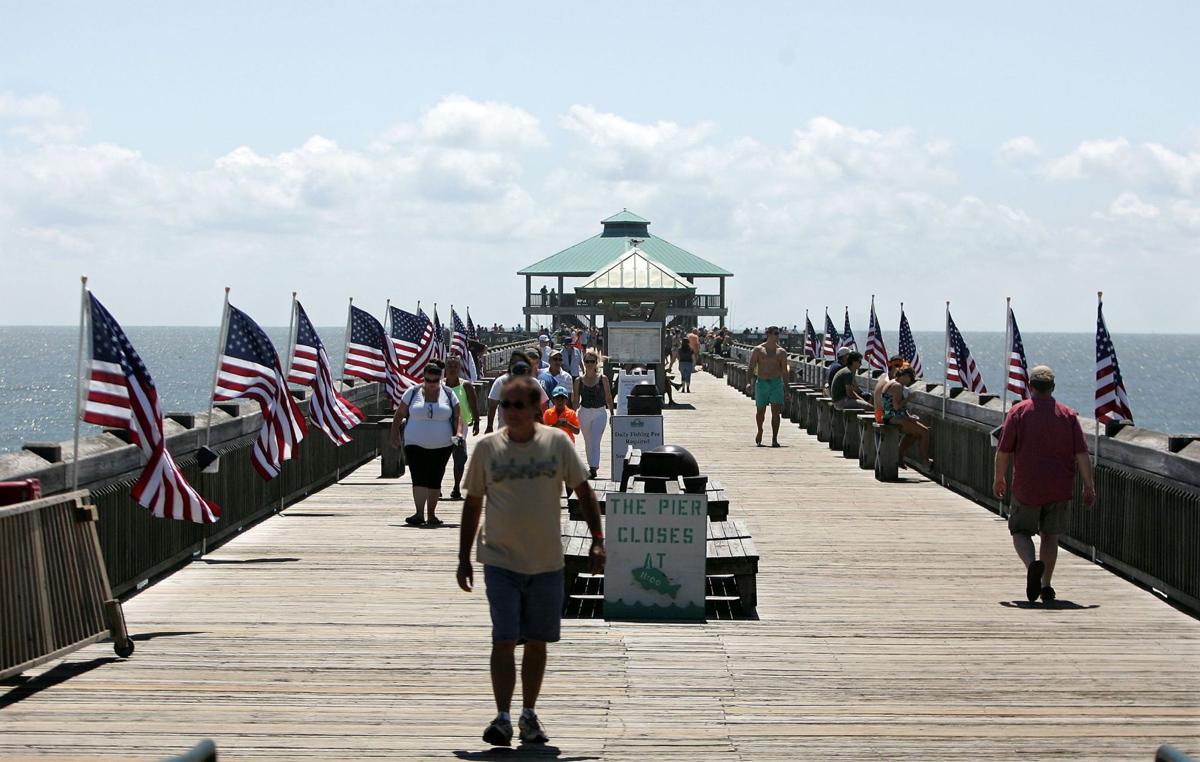 The Folly Beach pier was a popular spot last Labor Day weekend.
Source: Post and Courier